| | | |
| --- | --- | --- |
| SUNDAY | NOVEMBER 10 | MIAMI |
| MONDAY | NOVEMBER 11 | AT SEA |
| TUESDAY | NOVEMBER 12 | PUERTO PLATA |
| WEDNESDAY | NOVEMBER 13 | LABADEE |
| THURSDAY | NOVEMBER 14 | AT SEA |
| FRIDAY | NOVEMBER 15 | COZUMEL |
| SATURDAY | NOVEMBER 16 | AT SEA |
| SUNDAY | NOVEMBER 17 | MIAMI |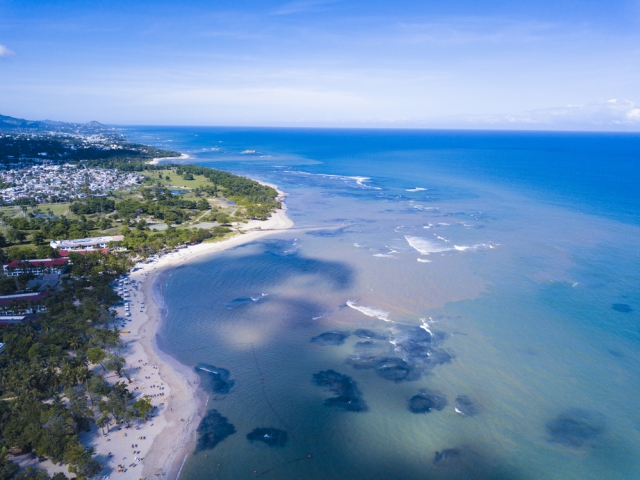 San Felipe de Puerto Plata is the capital of the Puerto Plata province on the Dominican Republic's Atlantic north coast. The city is best known for its beaches. Playa Dorada's lengthy beachfront is backed by resorts and an 18-hole golf course. The city's old colonial-era center is dominated by the 16th-century Fortaleza San Felipe, a Spanish fortress that now houses historical and military artifacts.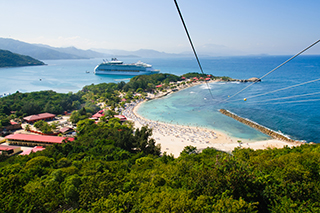 Labadee is technically located on Haiti. It's an area that is fenced off for the exclusive use of Royal during cruise stops.This will be your private retreat for the day with tons of clothing optional thing to do.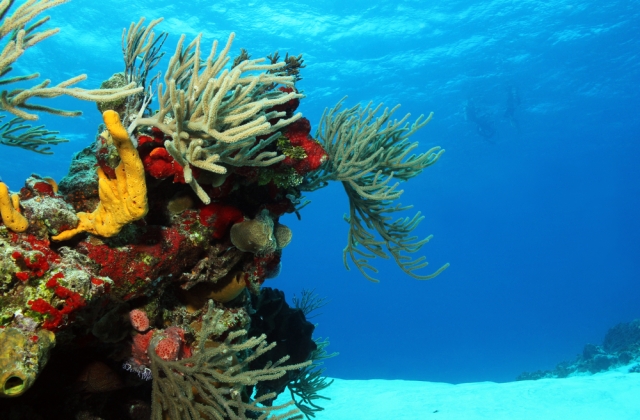 Cozumel, is a Mexican island in the Caribbean Sea, Famed for its scuba diving. At Arrecifes de Cozumel National Park, So enjoy some of the best diving here on the Mesoamerican Reef and the Museo Subacuático de Arte's submerged sculptures. Chankanaab park surrounding a lagoon has underwater caverns, home to dolphins, Rays, manatees and sea turtles. Sheila and John love to dive this spot!
Requirements
This cruise will be a fully vaccinated cruise. Proof of your COVID vaccination will be required to board the ship. You will be denied boarding without refund for failure to present your ORIGINAL COVID vaccination document.
Cancellation Policy/Fees
Up to May 19, 2023: $250.00 pp ($400.00 pp for Suites)
May 20, 2023 - Nov 15, 2023: $350.00 pp ($650.00 pp for Suites)
Nov 16, 2023 - May 13, 2024: $450.00 pp ($1,000.00 pp for Suites)
After May 13, 2024: NO REFUND
Cancellation policy dates remain the same regardless of your booking date.

Cancellations must be in writing by emailing your cancellation request to your travel agent.
Transfer Policy/Fees
Up to May 14, 2024: $125.00 pp ($250.00 pp for Suites)
May 14, 2024 - July 12, 2024: $250.00 pp (No Transfers for Suites)
After July 12, 2024: NO TRANSFERS
Transfer request must be in writing by emailing

This email address is being protected from spambots. You need JavaScript enabled to view it.

Transferred funds are non-refundable if the new reservation is cancelled.

Transfers are no longer valid after the sailing date of the cancelled reservation.
Additional Policies
Additional Fees
Additional fees are required for every person. The fees will reflect port charges, government taxes, doc fees, gratuities and security fees. These will be as follows:
$575.00 per person for all Suites
$475.00 per person for all Staterooms

Additional Person Cabin Cost
$575.00 per person for all Suites
$475.00 per person for all Staterooms

Single Show
All cabins and bookings require double occupancy, one male one female. In the event a client arrives at the dock unannounced as a single, they may be denied access with no refund. However, on a case by case basis, Bliss Cruise may allow the client to board with a minimum of a $500 charge.