Meet our adult travel professionals
Sandy
Travel Consultant / Travel Host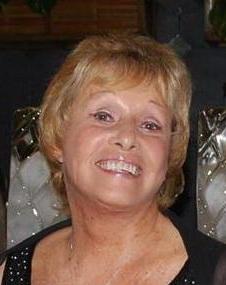 I have been working and traveling with the lifestyle community for over 25 years. I started with the legendary Lifestyle
Tours and Travel Company. I have traveled extensively to Jamaica, Costa Rica, Grenada, Puerto Rico and Mexico on lifestyle tours. I have also attended many of the Lifestyle conventions and clubs in the States. Most everyone that travels to Hedonism II will recognize me. I have been to Hedonism II over 100 times. I specialize in guest relations where I solve their problems and make sure that they are contented with the resort.
The times that I have spent with the lifestyle travel community are my most enjoyable. I hope to continue as long as I can, and I look forward to seeing many old friends and making some new, lasting relationships here at Dream Pleasure Tours. I look forward to serving you with the same professionalism as I have for over 25 years! – Sandy
1-800-349-3025 Ext 104
Cell: (949) 698-3652
Nicole
Travel Consultant / Travel Host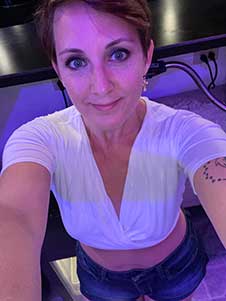 Hello, I'm Nicole, a Wandering Unicorn currently calling Pittsburgh home. I've been in the lifestyle for several years and have to say, I couldn't be happier.
Most weekends you can find me at one of the local lifestyle clubs either dancing with friends or behind the bar serving drinks.
A few years ago I was introduced to Hedonism via the Ms. No Swimsuit contest as a contestant, this is where my obsession with lifestyle travel began. Since my virgin trip 5 years ago, I've been back 8 times, experienced a Bliss cruise and fell madly in love with Naughty in N'awlins.
I can say I'm my happiest traveling, which makes working with World Exotic Travel as an agent such a great transition for me, I get to share my love of so many different lifestyle friendly, sex-positive venues with like-minded people.
Looking forward to helping you make some memorable, naughty memories, xoxo
1-800-349-3025 EXT 107
De Lewis
Travel Consultant / Travel Host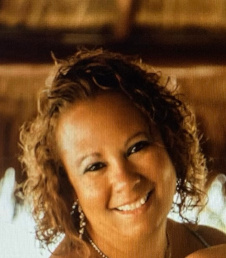 De Lewis has been bitten by the travel bug. Jumping at the opportunity to drag her husband and friends on the next big adventure. Raising 6 kids did not leave a lot of time to travel. Now she lives travel and lives vicariously through her clients. Giving the best advice and service she can.
Gary Booth
Founder / Travel Consultant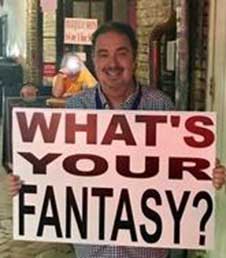 Hi Everyone!! My name is Gary and I am one of the founders of World Exotic Travel.
I have been in the adult travel business for over ten years. Since I have been most of our resorts and over 15 cruises I know all the ins and outs and how to find you the best deal.

I also enjoy diving and just exploring the different cultures and locations that Dream Pleasure Tours has can offer. Please feel free to contact if have any questions or if you are looking to book that next great vacation!! Contact me at 1 800 349 3025 ext.102
1-800-349-3025 EXT 105
Larry and Deb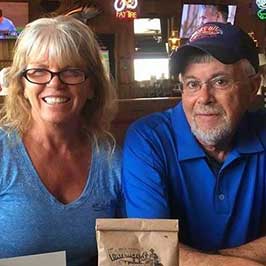 We are Larry and Deb from the Cape Coral, Florida area. Many of you remember us from the Kansas City, MO area. In 2016 we relocated to warmer weather and a beach.

We have been hosting trips to Hedonism II for many years now and have been to Hedonism II at last count 32 times. 2021 will be the 22nd year in a row that we have organized/hosted the Zoo Krew trip. We have enjoyed other trips during Jan., March, Sept. and Oct. to Hedonism II as well. In addition to the Annual Zoo Krew trip in late April/May each year. We are looking forward to the 5th Annual Zoo Krew Fall Fun trip to Hedonism II in Sept. 2020. We have really enjoyed and treasured the great friends we have met and life long memories we have made during these trips. We hope you will consider joining us soon at Hedo II or another World Erotic Travel destination. We can promise a great trip with some fantastic people. After all, the people you meet and friends you make are what really define your trip.

We also ran a Lifestyle Club for 12 years and were the organizers of The Show Me Convention during its 10 year run. Over the years we have been guest speakers at many lifestyle events and conventions in numerous states. Larry is also known for his DJ work in the Midwest. We consider it an honor to be associated with W.E.T and everyone at W.E T. Many of the other staff we have known for years now, along with Momma Sandy Jones being a part of our family.

The personal touch is what makes W.E.T. the best choice for your vacation needs.

We look forward to meeting you in paradise – Larry and Deb
1-800-349-3025 EXT 106
Joe Cheeta and LeAnne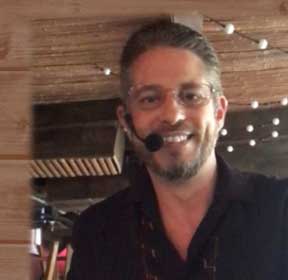 Joe Cheeta has been a full-time professional Entertainer for over 30 years. He has performed in areas ranging along the eastern United States all the way to Negril, Jamaica.
Joe's unique voice and commanding personality grabs everyone's attention & draws them into a fun-filled evening of laughing, dancing, and creating new relationships - all while building comradery trying to win a hybrid of four hit television style game shows.
Joe has recently taken Game Show Junkies to the next level and transformed it into a wild & crazy show designed for Lifestyle events.
Games like – Name That Tune, Minute-To-Win-It, Let's Make A Deal, & Are You Smarter Than A Fifth Grader?
After 10 years of performing at team building seminars and providing engaging events for local corporations and Fortune 500 companies, Joe Cheeta has perfected his game show and will be performing at many World Exotic Travel events.
Suzanne and Michael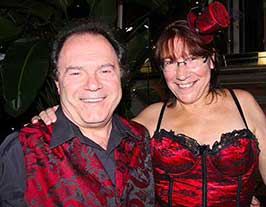 We are former owners of a lifestyle club in Denver and have been in the Adult Travel industry since the late 90s.
We have experienced several resorts, plus dozens of cruises, including Caribbean, Europe, Mediterranean and the BVI.
We especially like working with mature adults who are concerned about fitting in with some groups. Give us a call!