Included Snorkeling Tours
Belize is located on the eastern coast of Central America. The Caribbean Sea shoreline sits along its eastern side while dense tropical jungle sits to its the west. Offshore, the second largest reef in the world, the Belize Barrier Reef, is dotted with hundreds of low-lying islands called cays or cayes. Coco Plum Island is one of such cays, from here you can experience Belize snorkeling tours. The tour below is an included perk in any package that lists tours as an inclusions. This Belize snorkeling tour of the Southern Barrier Reef can also be added to any package using a la carte pricing and it can be paid for at checkout.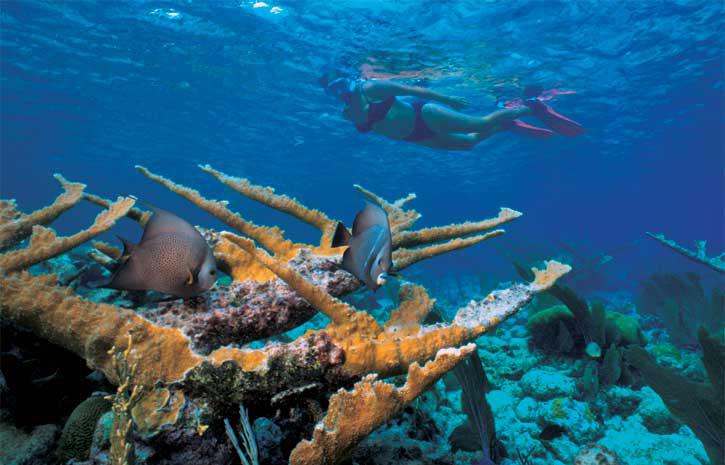 Southern Barrier Reef Snorkeling
Experience the thrills, natural beauty, and rich culture that make Belize such a mind-blowing destination. Take the tour of a lifetime as you snorkel the second largest living barrier reef in the world. The Belize Southern Barrier Reef is the least traveled area of the barrier reef and is just a few miles off the coast of Coco Plum Island.