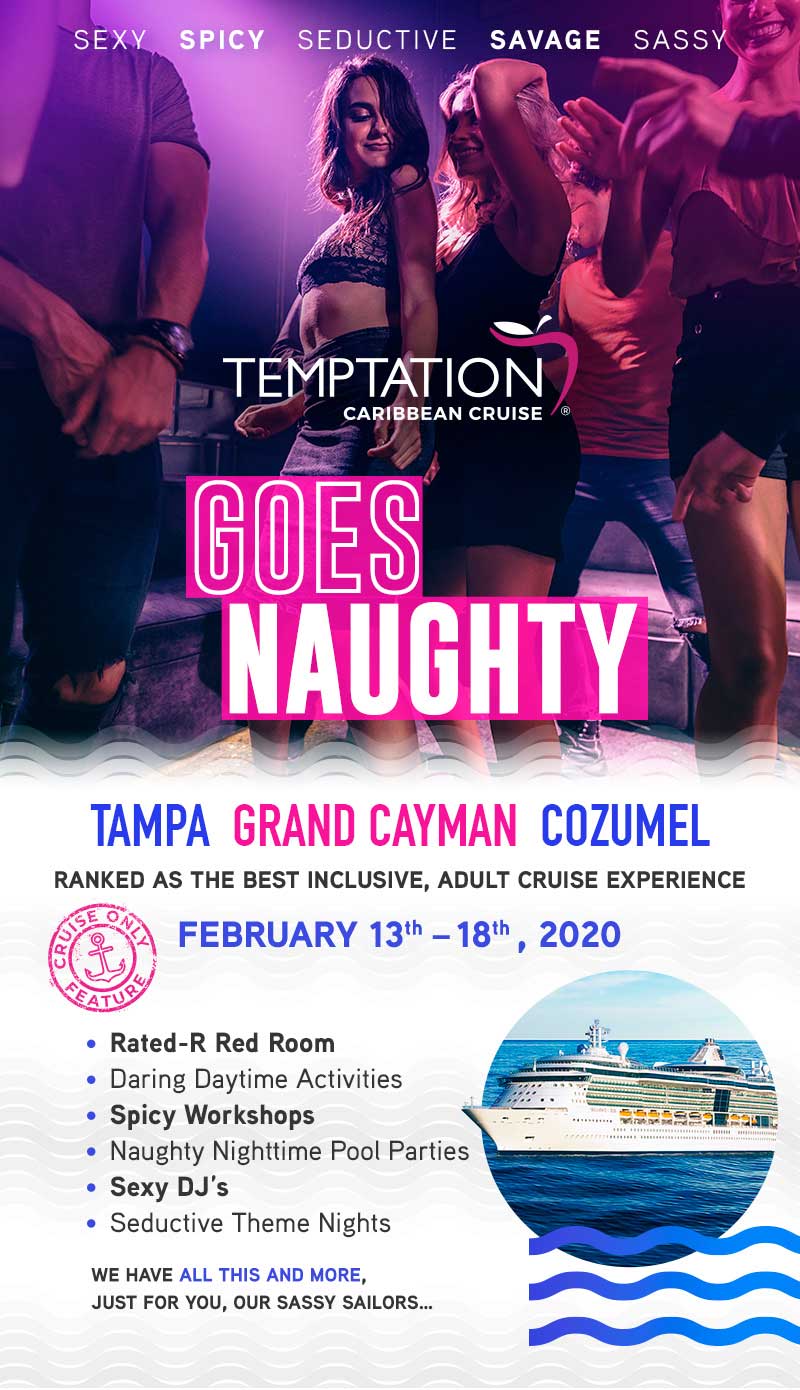 Temptation Cruise Sale Pricing - Prices on some cabins have gone up, but you can still save with special pricing on select cabins!
Join W.E.T. on the inaugural playground for grown-ups setting sail February 13th-18th, 2020.
The all-inclusive Temptation Caribbean Cruise will be filled with guaranteed sexiness, non stop fun, evening pool parties that will keep you moving until all ours of the night and so much more! This is one cruise you don't want your clients to miss out on!
Red Room – where your fantasies become reality!
Workshops and seminars
Night-time pool parties
Spicy day and evening entertainment and performances
---
(Note- These cruise-only features are events, designated areas and activities that are limited to the Temptation Caribbean Cruise, these features will not be available at the Temptation Resort. The cruise's concept will be kicked up a notch, much sexier, more naughty and a lot of fun.)
Why BOOK now? The best pricing your clients will receive- limited time only- limited cabins available with this pricing. Inside staterooms starting at $1422 USD per cabin based on double occupancy (not including taxes). See below for the list of cabin promotional prices starting December 17th, 2018. These prices will be available for a limited time only, as the cabins are sold the prices will go up. We will advise all agents in advance when the offer will end.
*The prices in the chart are based on single and/or double occupancy and include the deluxe beverage package for each person in cabin (based on single and/or double occupancy)
*Taxes per Stateroom $350USD
*Taxes per Suite $400 USD