The Gardenia Room (2 partitioned Queen beds)

Gardenia Room has two separate Queen beds with first class mattresses, an elegant bathroom with hot shower, and a natural air flow system to keep the room cool. Located on the second floor, don't miss the lush garden view from the spacious porch.
3 Delicious Meals Daily
2 Partitioned Queen Sized Beds
Outdoor Patio
En-Suite Bathroom
Access To All The Amenities
The Bamboo Room (2 adjacent Queen beds)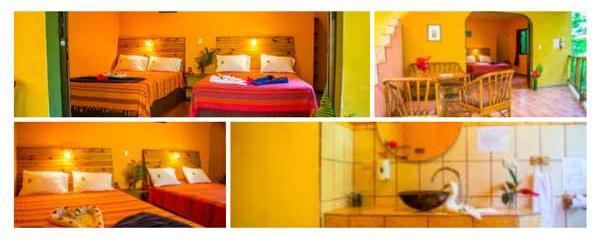 Bamboo Room located on the first floor includes two adjacent Queen beds with first class mattresses. The elegant bathroom has a hot water shower. Take time to relax on the spacious porch with a garden view.
En-Suite Bathroom
2 Adjacent Queen Beds
3 Delicious Meals Daily
Outdoor Patio
Access To All The Amenities