Top Lifestyle Clothing Optional Full Ship Charters
Bliss Celebrity Equinox November 05 - 11, 2023
Fort Lauderdale, Labadee, Haiti, Cozumel, Mexico
DATE

PORT LOCATION

ARRIVE

DEPART

Fort Lauderdale, Florida

04:00 PM

At Sea

Labadee, Haiti

07:00 AM
04:00 PM

At Sea

Cozumel, Mexico

10:00 AM
06:00 PM

At Sea

Fort Lauderdale, Florida

06:00 AM

Labadee, Haiti - On the north coast of Hispaniola, surrounded by beautiful mountain slopes and exotic foliage, sits Labadee, a private paradise. Reserved exclusively for us, this destination offers pristine beaches, breathtaking scenery, and spectacular water activities. Nellie's Beach is simply a slice of paradise. You can enjoy floating beach mats and complimentary beach lounge chairs on this picture-perfect beach. Soar down the Dragon's Breath Flight Line, the world's longest zip line over water. Paddle along the gorgeous coastline of Labadee on a relaxing kayaking tour. Take an exhilarating ride aboard a wave runner down the scenic coast of Labadee. Grab a bird's-eye view as you soar 400 feet above the beautiful peninsula of Labadee on a thrilling parasailing ride.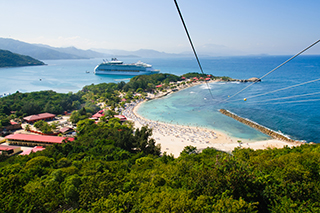 Cozumel - The Conquistadors first saw Mexico from the shores of Cozumel while searching for gold. Today, visitors to the island continue to seek out gold and silver jewelry in the shops of San Miguel while having a great time in its many local bars and restaurants. Plus, the waters around Cozumel's sheltered coral reefs make this one of the best snorkeling areas in the world.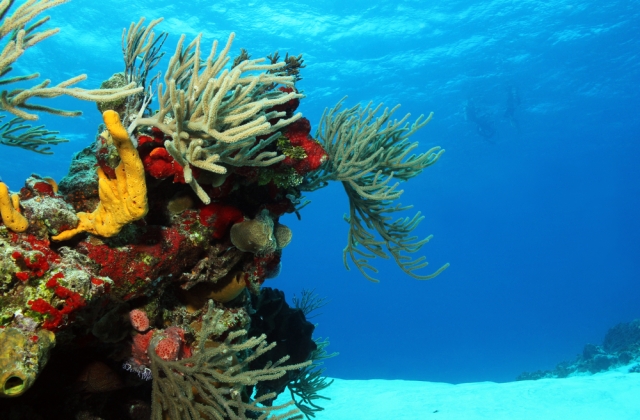 What Not to Pack
For the safety of our guests and crew, there are certain items that are not allowed on board. If these are found, they will be confiscated. Alcoholic beverages, illegal drugs, flammable liquids, explosives, and dangerous chemicals will not be returned. Prohibited items are at the discretion of the Chief Security Officer and the Staff Captain and include, but are not limited to:
Illegal drugs and substances
Candles, incense, coffee makers, clothes irons, travel steamers and hot plates (Items that generate heat or produce an open flame. This includes heating pads, clothing irons, hotplates, candles, incense and any other item that may create a fire hazard. NOTE: The only exception to this policy are curling irons and hair straighteners. Matches and normal lighters are allowed onboard. However "torch lighters" and novelty lighters that look like guns are not allowed onboard. Torch lighters emit a powerful concentrated flame, and are therefore prohibited.)
Electrical extension cords
Firearms and ammunition, including realistic replicas
Sharp objects, including knives and scissors*
Self-defense, including handcuffs, pepper spray, and night sticks
Alcoholic beverages (Note: Alcoholic beverages that are purchased in ports-of-call or from shops onboard will be stored by the ship and delivered to you on the last day of the sailing.)
Please refer to the cruise line's website for the complete list of prohibited items.
Two bottles of wine per stateroom are allowed on embarkation day, subject to corkage fees.
Travel Insurance
We strongly recommend purchasing travel insurance for your upcoming cruise. There are hundreds of circumstances that could cause you to cancel your trip, return home early or force you to seek emergency medical treatment while traveling. Travel insurance offers coverage for these unforeseen problems. You even have the option where you can cancel for any reason.
T
erms & Conditions

Payment Schedule
Deposit: Due at the time of booking
Installment: Due on or before May 1, 2022
Installment: Due on or before November 1, 2022
Final Payment: Due on or before May 1, 2023
Cancellation Policy/Fees
On or Before May 13, 2022: $250.00 pp ($400.00 pp for Suites)
May 14, 2022 - Nov 9, 2022: $350.00 pp ($650.00 pp for Suites)
Nov 10, 2022 - May 8, 2022: $450.00 pp ($1,000.00 pp for Suites)
After May 8, 2022: NO REFUND
Cancellation policy dates remain the same regardless of your booking date.

Cancellations must be in writing by emailing your cancellation request to your travel agent.
Additional Policies

Additional Fees
Additional fees are required for every person. The fees will reflect port charges, government taxes, doc fees, gratuities and security fees. These will be as follows:
$525.00 per person for all Suites
$425.00 per person for all Staterooms

Additional Person Cabin Cost
$525.00 per person for all Suites
$475.00 per person for all Staterooms

Single Show - All cabins and bookings require double occupancy, one male one female. In the event a client arrives at the dock unannounced as a single, they may be denied access with no refund. However, on a case by case basis, Bliss Cruise may allow the client to board with a minimum of a $500 charge.
Additional Details
Booking Details
The cabin cost includes all meals, except in specialty restaurants, and basic poured drinks such as water, coffee and tea.
Beverage and amenity packages are subject to automatic gratuity charge.